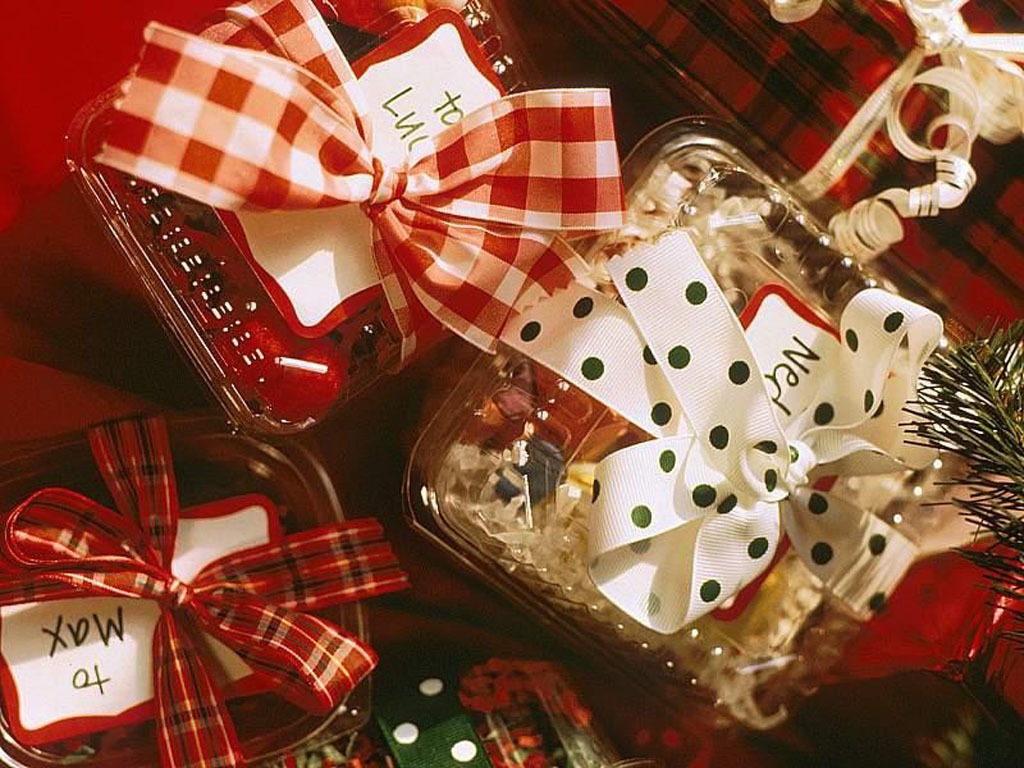 The Original Gift
The Original Gift
Ephesians 2:8
For by grace are ye saved through faith; and that not of yourselves: it is the gift of God.
Romans 6:23
For the wages of sin is death, but the GIFT of God is eternal life through our Lord Jesus Christ.
G= GOSPEL
2 Corinthians 9:15
Thanks be unto God for his unspeakable gift.
The gospel is founded upon giving and its spirit is giving. Buying and selling are unknown in spiritual things, unless we buy without money and without price. Under the gospel, everything is a gift. God gives us His Son, Jesus, and through Him, He gives us eternal life, grace, fellowship, and a lighted pathway of unspeakable joy and glorying in Christ. HE gives us everything, in fact, and then, moved by love to Him, we give ourselves back to Him.
We know that God is glorified in the praise offerings expressed by the gifts of His people to the poor.
He gives to us and we thank Him. We give to others and they thank God for the kindness which He has inspired in us. In this manner, a round giving to God is created by the spirit of giving, which was initiated in the unspeakable gift of God. We are as cups filled at the spring and from us the thirsty drink and praise the fountain.
Paul had been boasting of the liberality of the Corinthians and he somewhat feared that by their delay he might be embarrassed. He seemed anxious lest he had said too much about their gifts. He could speak upon that subject and say all that should be said, but he felt that he could not describe the benevolent generosity of God.
The gifts of the Corinthians were such as he could speak of, but when he thought of what God had given, he could only cry, "Thanks be unto God for His unspeakable gift. "
You see, when we furnish you with your statements of giving, we can readily put down in black and white and count up the largest contributions of the most self-sacrificing believers, but you cannot estimate the gift of God. You cannot estimate the value of God's own dear Son. You could certainly give no expression to any estimate you had formed if it were in the least degree worthy of the subject. The love which is seen in Jesus is inconceivable, infinite, unspeakable.
To them that are saved, the gospel is an appeal made to renewed hearts by arguments distilled from the law of love under which they live. Seeing God has loved them with an infinite love, this love has become the mightiest of forces within them, "The love of Christ constrains us." Nothing can move a man to complete consecration to God like the fact that He so loved us that He gave His only-begotten Son, that whoever believes in Him should not perish, but have everlasting life.
No man can doctrinally lay down the whole meaning of the gift of Christ to men. Great theologians have given us great insight, and eminent expositors and learned men have offered valuable information, but none have ever fathomed the depth of the wondrous love of God expressed to a depraved and fallen race.
To write the love of God above
would drain the ocean dry.
Nor could the scroll contain the whole,
Though stretched from sky to sky.
I = All of Us
Romans 5:18
Therefore as by the offence of one judgment came upon all men to condemnation; even so by the righteousness of one the free gift came upon all men unto justification of life.
A. Peace off God = Passes all understanding.
Philippians 4:7
And the peace of God, which passeth all understanding, shall keep your hearts and minds through Christ Jesus.
B. Peace with God = Righteous
Romans 5:1
Therefore being justified by faith we have peace with God through our Lord Jesus Christ.
I personally must receive the gracious gift of God for my justification. That means PEACE with God through the sacrificial offering of His Son, Jesus.
Ephesians 2:12-15
12 That at that time ye were without Christ, being aliens from the common wealth of Israel, and strangers from the covenants of promise, having no hope, and without God in the world:
13 But now in Christ Jesus ye who sometimes were far off are made nigh by the blood of Christ.
14 For he is our peace, who hath made both hath broken down the middle wall of partition [between us];
15 Having abolished in his flesh the enmity, [even] the law of commandments [contained] in ordinances; for to make in himself of twain one new man, [so] making peace;
Micah 5:2
But thou, Bethlehem Ephratah, though thou be little among the thousands of Judah, yet out of thee shall he come forth unto me that is to be ruler in Israel; whose goings forth have been from of old, from everlasting.
Micah 5:5 This man shall be the peace.
F = Forgiveness
When the Angel appeared unto Joseph, he was told that God was at work in the life of Mary, and that he should take her and provide for her through her pregnancy because the conception was as act of God's redemptive activity, and the fulfillment of the prophetic promise to all of Abraham's descendants.
The message of the Christmas Angel was salvific in purpose:
Matthew 1:21
21, And she shall bring forth a son, and thou shalt call his name JESUS: for he shall save his people from their sins.
To the shepherds watching their flocks by night, the Angel appeared to announce the coming of A REDEEMER.
Luke 2:10-11
10. And the angel said unto them, Fear not: for, behold, I bring you good tidings of great joy, which shall be to all people.
11. For unto you is born this day in the city of David a Saviour, which is Christ the Lord.
For the early church, the message was good news of salvation to all who believe on the Lord Jesus Christ. Jails were opened, paralytics were healed all because of the power of God exhibited to lost people that they might believe on the Lord Jesus Christ and be saved.
Acts 5:31
Him hath God exalted with his right hand to be a Prince and a Saviour, for to give repentance to Israel, forgiveness of sins.
Acts 13:38
Be it known unto you therefore, men and brethren, that through this man is preached unto you the forgiveness of sins.
Colossians 1:14
14 In whom we have redemption through his blood, even the forgiveness of sins:
T = Transformation
II Corinthians 5:17
17 Therefore if any man be in Christ, he is a new creature: old things are passed away; behold, all things are become new new.
1 Cor. 6:9-11
9 Know ye not that the unrighteous shall not inherit the kingdom of God? Be not deceived: neither fornicators, nor idolaters, nor adulterers, nor effeminate, nor abusers of themselves with mankind,
10 Nor thieves, nor covetous, nor drunkards, nor revilers, nor extortioners, shall inherit the kingdom of God.
11 And such were some of you: but ye are washed, but ye are sanctified, but ye are justified in the name of the Lord Jesus, and by the Spirit of our God.