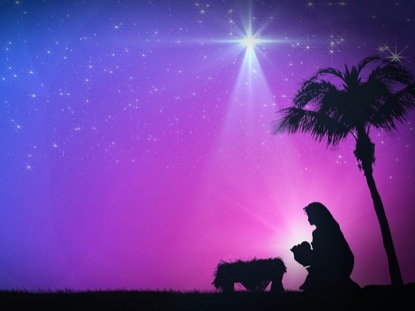 The Sacrifice Of The Advent
The Sacrifice Of The Advent
We've had a great year here at Harvest. Numerous accomplishments and miraculous encounters with God have occurred this past year. This year's end finds me praising God for all the sacrifice and generous giving, not just money, but giving ourselves to God and His Kingdom work.
The Christmas Story is filled with people who sacrificed time, energy, and their own bodies in order for the purpose of God to be fulfilled. Jesus said that there was an offense that was connected to those who sacrificed their lives for Him, and Blessed was that person who would not be offended because of Him.
Certainly when Jesus was born, there was a cruel, harsh, and unfriendly world into which a baby was about to be born. Not just any baby, but the Son of God, in the fullness of time, born of a woman, to redeem them that were under the oppression of spiritual, emotional, and physical bondage.
Hebrews 11 enshrines into the Hall of Faith people who subdued kingdoms, wrought righteousness, put to flight the armies of aliens, and hazarded their own lives for the sake of God's redemptive and salvific purpose. The love of God was shed abroad in the hearts of people because of their sacrifice.
MARY Luke 1:26-38
There is a belief in Catholicism that Mary was a virgin for life. The Western Church along with the Greek Orthodox Church maintains that the Holy Virgin when just a three year old ascended the steps of the Temple and took a vow of virginity for life. The story goes that after the birth of Jesus, she and Joseph remained celibate for the rest of their lives and had no more children.
Well, we know that scripture tells us that Jesus had family, and names a brother, James, who was very active in the early church. In addition, a few months ago, an ossuary (a burial box usually containing bones of a deceased) was found in Jerusalem with this inscription, "James, son of Joseph" that many experts believe to be the ossuary of Jesus' brother.
The story of Mary's encounter with the Angel at the well is an amazing verbal exchange between a created being and a child Adam's race. It was a strange intermingling between the heavenly and the earthly, spirit and flesh, God and man. God was actually saying, I want to use you and your body to bring about redemption for fallen humanity. Will you allow the Holy Ghost to come upon you and the power of the Highest overshadow you, and allow the Son of God to be born? Her answer was "Be it unto me according to thy Word!" v. 38
JOSEPH Matthew. 1:18-21
Lineage and Genealogy
15.  And Eliud begat Eleazar; and Eleazar begat Matthan; and Matthan begat Jacob;
16. And Jacob begat Joseph the husband of Mary, of whom was born Jesus, who is called Christ.
17. So all the generations from Abraham to David are fourteen generations; and from David until the carrying away into Babylon are fourteen generations; and from the carrying away into Babylon unto Christ are fourteen generations.
3 x 14 = 42 generations!
The 42nd generation is the Church.
Galatians 4:19
My little children, of whom I travail in birth again until Christ be formed in you,
19. Then Joseph her husband, being a just man, and not willing to make her a public example, was minded to put her away privily.
20. But while he thought on these things, behold, the angel of the Lord appeared unto him in a dream, saying, Joseph, thou son of David, fear not to take unto thee Mary thy wife: for that which is conceived in her is of the Holy Ghost.
21. And she shall bring forth a son, and thou shalt call his name JESUS: for he shall save his people from their sins.
Often called "The Forgotten Man of Christmas", Joseph must sacrifice himself to suffer the disgrace of being espoused to a pregnant woman. It is impossible for us to appreciate the tremendous offering of himself to God so that the will of the LORD might be done in the Gracious Giving of God's Son to become the Savior Of The World.
When still confused and meditating on what had happened to him, in a dream, bewildered Joseph was challenged by the instructions of the Angel of The Lord to submit to God's will, sacrifice himself, deny himself, and become an earthly provider as a natural father to the "Word made flesh", conceived of the Holy Ghost.
THE WOMAN AT SIMON'S HOUSE
This 42nd Generation must be included in the genealogy of Jesus. We must become the same submitted people in the Christmas Story and allow God to use us to put on a display of Christ formed in us
Mark 14:1-8
1. After two days was the feast of the passover, and of unleavened bread: and the chief priests and the scribes sought how they might take him by craft, and put him to death.
2. But they said, Not on the feast day, lest there be an uproar of the people.
3. And being in Bethany in the house of Simon the leper, as he sat at meat, there came a woman having an alabaster box of ointment of spikenard very precious; and she brake the box, and poured it on his head.
4. And there were some that had indignation within themselves, and said, Why was this waste of the ointment made?
5. For it might have been sold for more than three hundred pence, and have been given to the poor. And they murmured against her.
6. And Jesus said, Let her alone; why trouble ye her? she hath wrought a good work on me.
My sacrifice is for God not you. It amounted to a year's wages!
Recorded by Matthew Mark and John. From Himalayan Mountains.
My heart sometimes wants to give praise and offerings to God, but my mind always tries to make sense of it. So her gift and offering didn't make sense! A lot of what we do doesn't make sense!
This was her window! Her opportunity!
Notice that it was feast day. Passover! People were celebrating the offering of a lamb for deliverance from death. Jesus is the Lamb slain from the foundation of the world! She discerned that! We're on this side of the cross! We know! But she knew what others didn't! I wish I knew more about her! If I knew her I might know more about her sacrifice! John 12:2 tells the same story! Bethany is where Lazarus lived! Mary was the one who offered the sacrifice!
John 12:2-12
1. Then Jesus six days before the passover came to Bethany, where Lazarus was which had been dead, whom he raised from the dead.
2. There they made him a supper; and Martha served: but Lazarus was one of them that sat at the table with him.
3. Then took Mary a pound of ointment of spikenard, very costly, and anointed the feet of Jesus, and wiped his feet with her hair: and the house was filled with the odour of the ointment.
4. Then saith one of his disciples, Judas Iscariot Simon's son, which should betray him,
5. Why was not this ointment sold for three hundred pence, and given to the poor?
6. This he said, not that he cared for the poor; but because he was a thief, and had the bag, and bare what was put therein.
7. Then said Jesus, Let her alone: against the day oof my burying hath she kept this.
8. For the poor always ye have with you; but me ye have not always.
9. Much people of the Jews therefore knew that he was there: and they came not for Jesus' sake only, but that they might see Lazarus also, whom he had raised from the dead.
10. But the chief priests consulted that they might put Lazarus also to death;
11. Because that by reason of him many of the Jews went away, and believed on Jesus.